Garbage Disposal Repair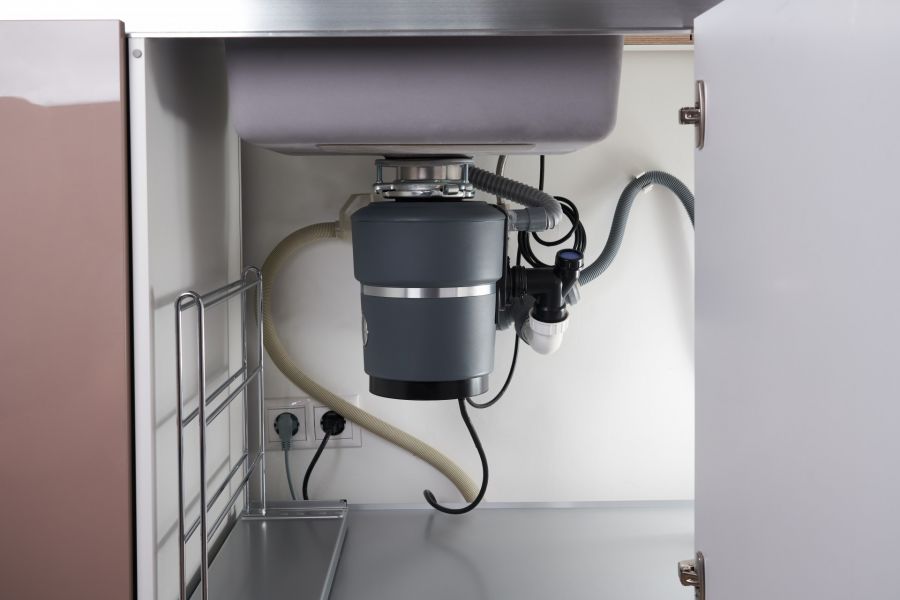 10% OFF
New Customers, Military, and Seniors
expires 10/31/2023
$35.00 OFF
Any completed repair with installed part
expires 10/31/2023
Is your garbage disposal making funny sounds when you turn it on? Or does your disposal hum, but not churn? Disposals are fairly simple machines. They consist of a motor and spinning blades, but anything with movable parts is susceptible to clogging, jamming, and breaking, especially if it is being over-taxed or if it's an older machine. If you are in need of garbage disposal repair, call the experts today. We'll send a technician to your home quickly to diagnose and remedy the problem.
---
Call for More Information
---
★★★★★
"Garbage disposal works great now, quick response and fix time. Highly Recommend"
-Kelsey J
When Your Disposal Stops Working
There are several common issues that we see with disposals. After checking for obvious issues such as a breaker needing to be reset and ruling out a faulty switch, the next step is to look at the disposal itself. Commonly, we find an item lodged in the flywheel or between the wheel and the shredder ring. Superior Appliance Services LLC will remove any trapped items and check to ensure that the lodged item did not cause harm to any other components.
Superior Appliance Services LLC Also Fixes Disposal Leaks
Another frequent garbage disposal issue involves leaking. If your disposal is leaking, we'll determine the cause and work quickly to implement a solution. Leaks can come from the bolts and putty on the disposal itself, or with a breach in the connection between the dishwasher and sink or in the drainpipe. We'll take a look at all of those connections and ensure that the leaking stops.
The Dos and Don'ts of Garbage Disposals:
Do:
Frequently grind up lemon peels to keep the unit smelling fresh
Run water when using your disposal
Run your disposal regularly
Chop large items before running the disposal
Do Not Place These Foods in Your Disposal:
Celery
Bones
Fruit pits
Cooking Grease
Potato Peels
Coffee Grounds
---
Call for Current Discounts
---